Best Car Seat Stroller Combo
Having a baby is perhaps one of the most beautiful things to parents. However, it comes with tons of changes which require parents to adapt very well and quickly.
In this article today, I would like to share with all of those who are about to be parents a change that you need to make to protect your baby. It is to buy a car seat stroller combo.
What Is A Car Seat Stroller Combo?
It is a combination of three items: a stroller, a car seat for newborn, and a car seat base.
You can use them whenever you want and in plenty situations. When you want to take your baby out for a walk, a stroller can make everything easier for you because you don't have to hold him for a long time.
And when you want to have a ride with your baby, just snap off the seat of the stroller and snap on the car seat base. Isn't it convenient? That is why a car seat stroller combo has become an optimal choice for parents lately.
Our Recommend Some Best Car Seat Stroller Combo
In this review, I would like to show you the best car seat stroller combos that I had chances to use.
Graco FastAction Fold Jogger Click Connect Travel System
---
I like this one because its stroller has an excellent folding system. Just imagine how hard it is when you want to hold your baby and clean everything at the same time. This stroller needs only one hand to fold, which is very convenient.
The process takes only about one to two seconds can save you quite much time. All you have to do is pulling the strap, and the stroller will automatically fold. Besides, it has only thirty pounds in weight, so the stroller is perfect to carry when you want to travel with your baby.
And the infant car seat is directly connected with the stroller, which requires only one simple movement to attach it to the car base. When you hear a click, it means your baby is ultimately secured. You won't be bothered by him anymore and can focus on your ride.
My husband and I love traveling. These were the items that we used a lot when Luna, my daughter, was six-month-old. We took her to numerous places. Because she was quite playful and would not have stayed still when we held her, I suppose that we would have had difficult trips without this stroller and car seat.
If you decide to come back to work soon after giving birth, you might want to think of this combo. It is perfect for busy parents who don't have much time cleaning.
​
Chicco Cortina Keyfit 30 Travel System
---
​
I had a chance to experience this combo from Chicco brand, and it was quite pleasant. That was a weekend when my brother asked me to come to his house and take care of his baby. He and my sister-in-law had a two-day business trip to California.
Honestly, the first time trying using the car seat of this combo, it was quite weighty. I was almost a hundred pounds in weight, and I still felt like my arms could break anytime while carrying it. However, it was relatively comfortable for the baby due to its size. If your kid is mischievous, this car seat will give him enough spaces to play whatever he wants.
Moreover, I liked the stroller because it was convenient for not only the baby but also parents. It was easy for me to adjust positions when the child needed. Besides, it had a memory recline so that it would automatically readjust. If you buy this, you will not need to touch a finger to adjust it after folding or unfolding.
Its handle was also what I loved because it had three positions, which were suitable for me to stand in all of the circumstances. A tray to put a coffee cup on was quite comfortable. And I could also easily watch the baby through a small window on the shade.
Although the car seat is a little heavy, I think this is still a proper combo if you want your baby to have vast and convenient spaces in car
---
I purchased this combo when Luna was a little growing. The stroller of this combo fits perfect for children in plenty ages. When my daughter was ten-month-old, I adjusted the height a little, and she still installed great.
It is also very stable and robust with a brake, which can be used in various terrains. I remember once when my daughter was sitting in the stroller while my husband was riding the stroller along with listening to his phone, the stroller hit a large pothole. I was walking just a short distance behind and felt so panicked.
I thought my daughter could be hurt; nevertheless, she was fine and looked as if she wanted to try again. It was a shocking moment, but after that, I knew that this stroller was trustworthy.
There are not many things to say about the car seat and the base. The car seat fits complete to the stroller no matter you stretch it or pull it in. Unlike the last product, it is very light, and I had no troubles moving it from my car into my house.
So this combo is very convenient for your baby in various circumstances. If you have a high demand for your child's safety, you can purchase it.
​
Conclusion
A car seat stroller combo is very necessary when you have a baby. That is my experience when I and my husband's flat became a store for baby's belongings. It suddenly looked so small and disordered, which made me realize that we needed to stop buying unnecessary stuff. Instead, we had to purchase things that saved larger spaces.
And car seat stroller combo was a perfect choice. When you already have this combo, you won't have to wake your baby up if he is still asleep in the car. Just gently lift the car seat up and put it in the stroller, your baby can sleep all day.
Besides, purchasing a combo costs much less than buying each one separately. You can save hundreds of dollars if you purchase a combo. Therefore, a car seat combo is a perfect option if you don't have much money or want to save money for other essentials.
Lastly, thank you for reading my Best car seat stroller combo review, and I hope that your baby will be comfortable with the one you choose. Goodbye.
If you missed my post, get caught up below:
About Bio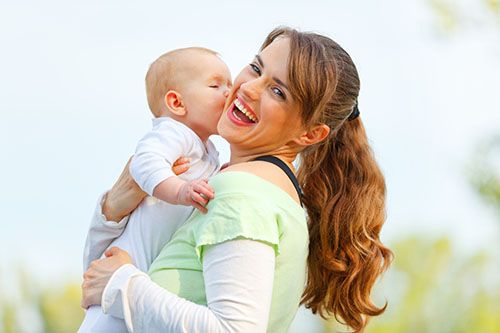 Hi! I'm Serena. The first time that I knew the term "being mommy" was fantastic and unforgettable. It brought me a lot of changes in my body, my habit, my feeling and my whole life. I started to write the blog to share my knowledge and experience to those who are first-time mommies and who have a long time to be back to mom's work, all who need to search advice during the time taking care of their babies.